Future : Smart Surface Technologys
Smart surface technology integrates electronic functions into the surface of the product. Both optics and functionality can be perfectly combined with one another in the future car interiors using smart surface technology. The display and control functions can be hidden when not in use, the interior is converted into a decorative surface. The control functions or information only appeared when required by backlighting or directly on the interior surface.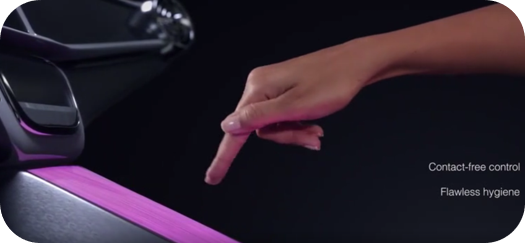 A high-end smart surface will be a display that contains the following functions:
●Surface display in wood look in static condition
●Function display, gesture and touch recognition
●ctivation of atmospheric light in a changed environment
●Intelligent human-machine interface (HMI)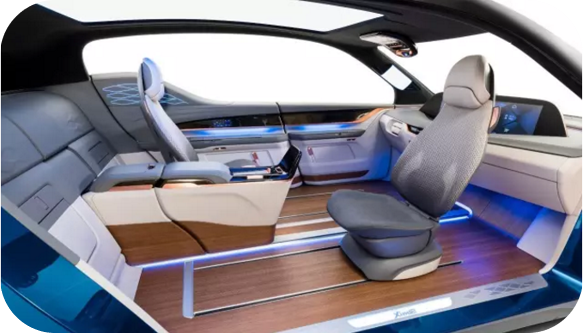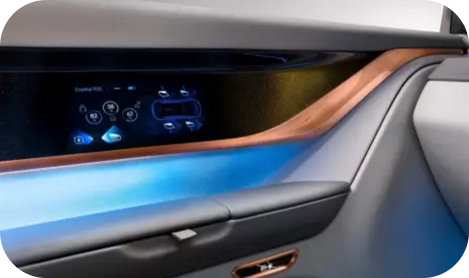 Intelligent integration of interior panels and controls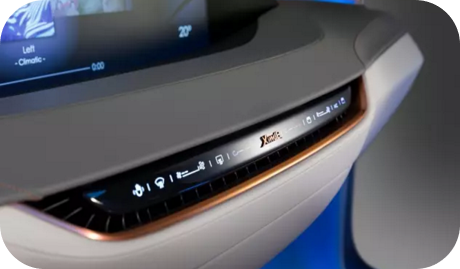 Intelligent integration of instruments and controls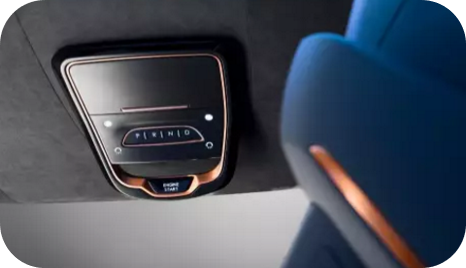 Intelligent integration of ceiling panels and controls
CDM-TECH and Smart Surface technology
To produce smart surfaces, IME and IMG technology must be combined. IME is the abbreviation for in-mold electronics. The surface is electronically printed on a polyester film with multi-layer decorative and conductive inks. A module that consists of several parts (controls, decorative strips, mechanical buttons, backlights, LEDs, etc.) and is combined into a decorative film with a single surface. IMG is an abbreviation for in-mold graining. IMG is often used to manufacture textured surfaces. The smooth IME film is heated in the engraved form and heated in vacuum to a 3D film and formed in vacuum to a 3D film. CDM-TECH is the only Chinese company that has the capabilities for 3D film deformation by IMG.
Huge market potential for Smart Surface Technology
Huge market potential for Smart Surface Technology
●Smart surface technology is currently in the early stages of global synchronous developments. The applications have great market potential.
●According to statistics from the automotive industry, smart surface technology will become a huge market of hundreds of billions of dollars in the next 5 years.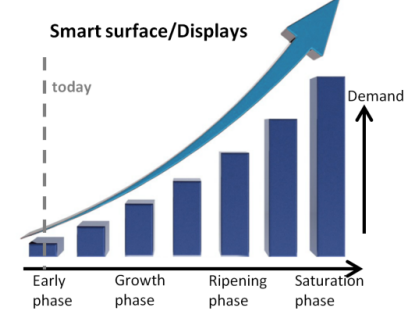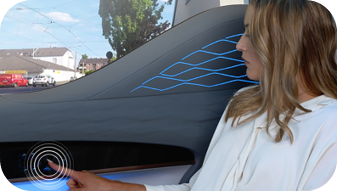 Future-oriented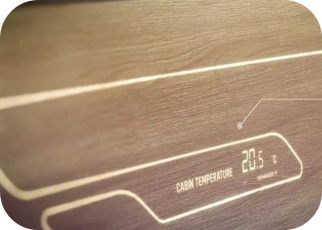 Decorative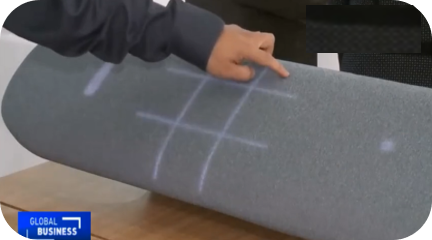 Functional
Visions of the big car brands for Smart Surface applications
CDM-TECH will work closely with automotive suppliers to actively participate in the global synchronous development of smart surface technology. We want to use the market potential of Smart Surface and push Smart Surface technologies together with our customers!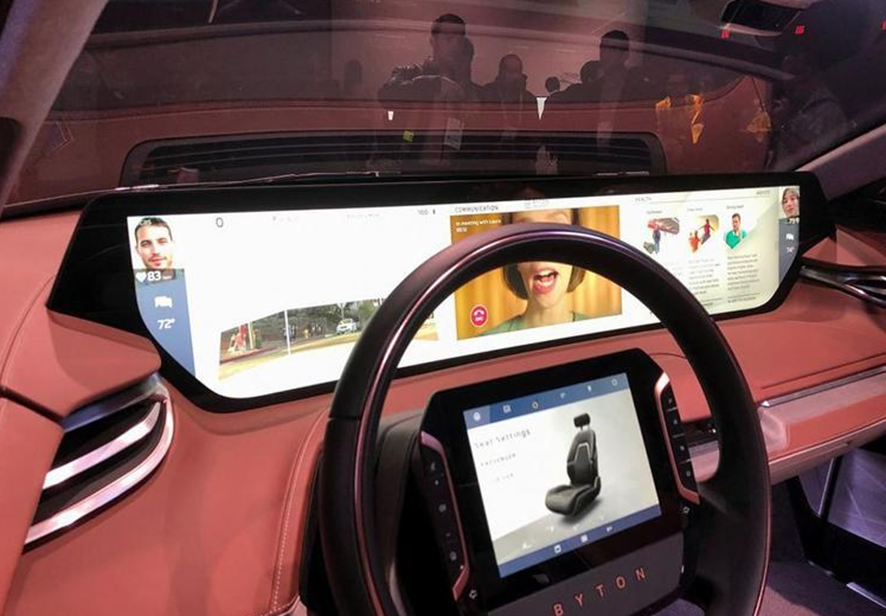 Byton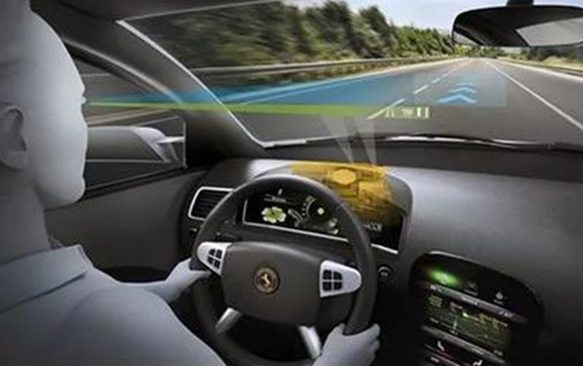 Volkswagen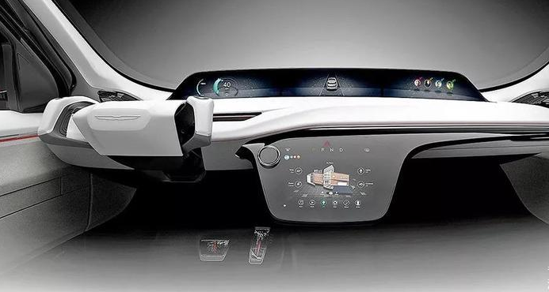 Chrysler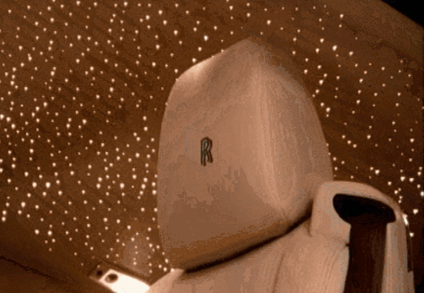 Rolls Royce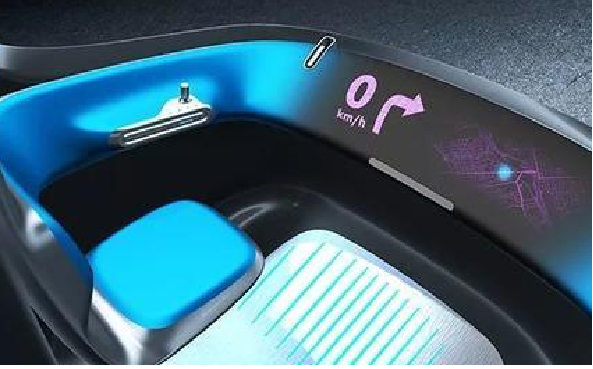 Faurecia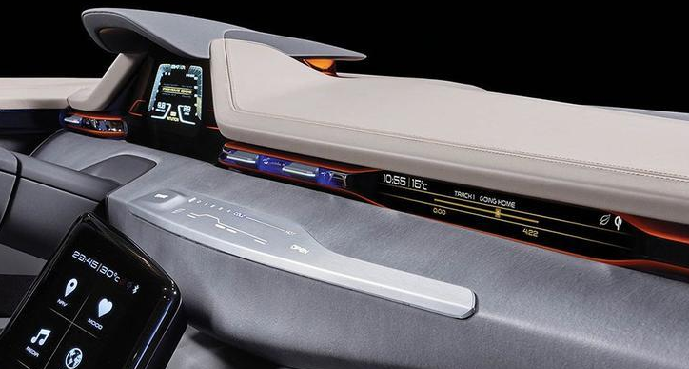 Daimler-Benz/Mercedes